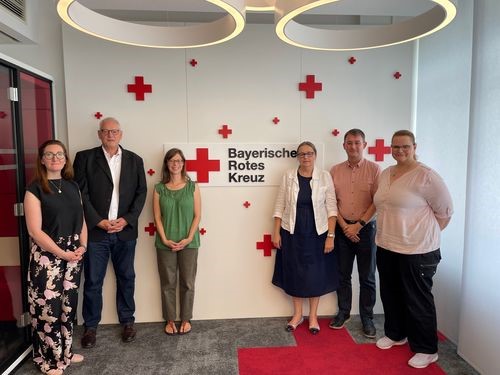 On 19 & 20 July, PSCE Board Member David Lund and colleague Katrina Petersen visited the Bavarian Red Cross (BRK) country office to discuss the development of the BroadWay project where BRK leads the "Practitioner Evaluation Team".
The project aims to set up a Europe-wide broadband communication system for public safety that can be used by all authorities and organisations at the national and pan-European levels. The success of BraodWay in the last years has led to a further development which resulted in the kick-off of a further version of the project, BroadNET.
The project's activities and future steps were presented to BRK Director, Dr. Frank.