Public Safety Communication Europe
PSCE is a key actor in the area of public safety and security in Europe, driving innovation and fostering exchanges between experts in the field
News
Do not miss the latest news in the field of public safety and security in Europe
Mission Critical Apps co-creation session at the PSCE Winter Conference 
At the PSCE Conference this year, participants will be able to take part in a co-creation session on Mission Critical Apps.
The session is part of a series of activities that PSCE and BroadEU.Net are running to identify the best way to develop and maintain a sustainable ecosystem for interoperable pan-European mission critical communication. The session will be led by Fidel Liberal, Professor at the University of the Basque Country and Katrina Petersen, Senior Researcher Consultant at PSCE and will build on the discussions started earlier in October at the co-creation event held during the 5G Techritory. 
Would you like to learn more? Read our NEWS
Would you like to take part in this interesting activity? Register to the the event at THIS LINK 
PSCE Winter Conference 2023
The next PSCE Conference will be hosted by the Dutch Police in The Hague, The Netherlands. 
The event will take place from Tuesday 5th December until the end of the day on Wednesday 6th December. 
The conference will revolve around the topic of the management of large-scale events in the context of public safety. 
Access the Conference Page to learn more about the programme, exhibition and sponsorship opportunities!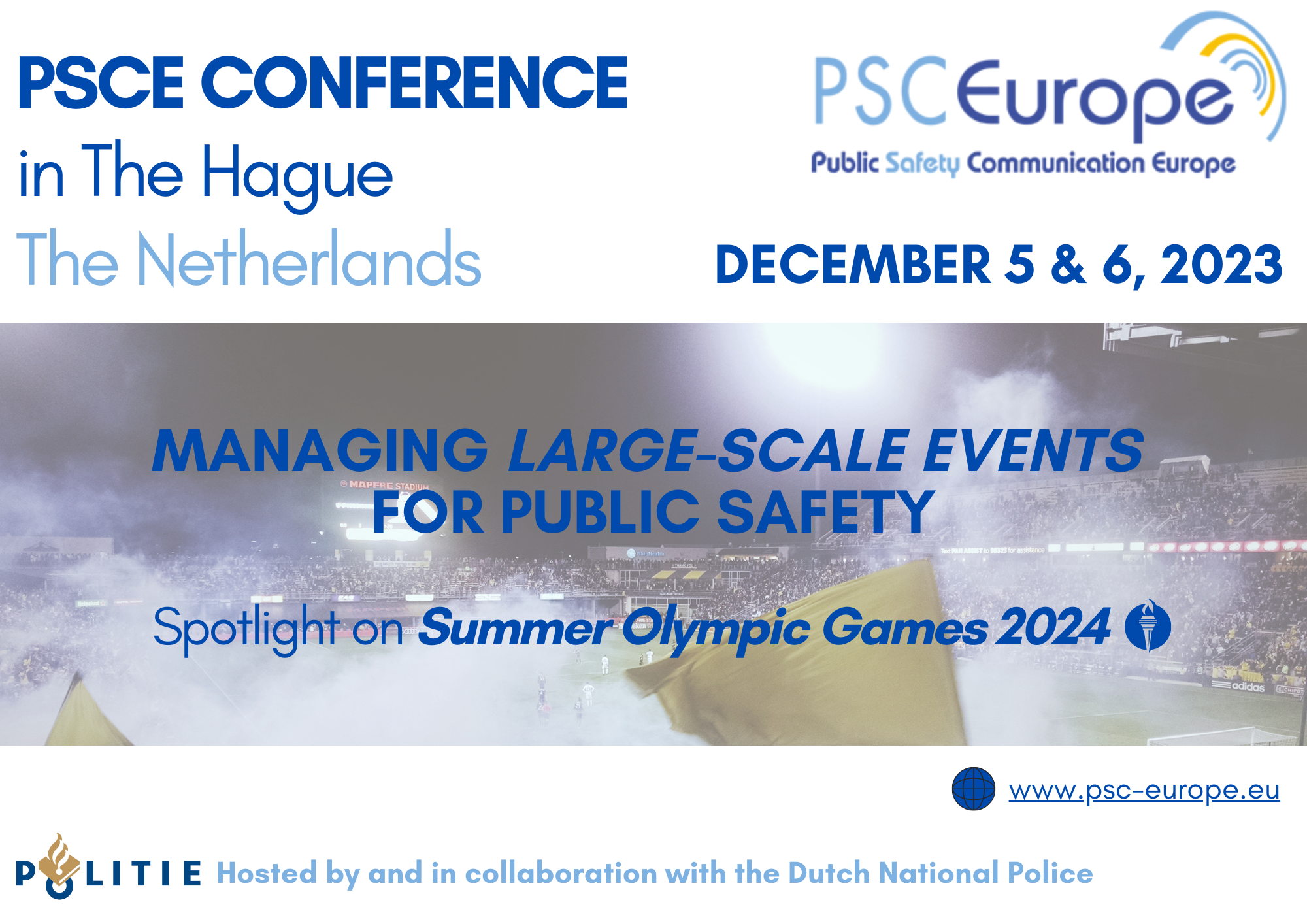 The latest PSCE conference on 10-11 May 2023 in Lavrion, Greece was a success!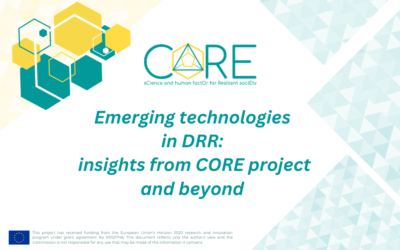 9th November 2023
[CORE Project]
Webinar #4 – Emerging Technologies in DRR – perspectives from CORE project and beyond
read more