Public Safety Communication Europe
PSCE is a key actor in the area of public safety and security in Europe, driving innovation and fostering exchanges between experts in the field
News
Do not miss the latest news in the field of public safety and security in Europe
PSCE Winter Conference 2023
The next PSCE Conference will be hosted by the Dutch Police in The Hague, The Netherlands. 
The event will take place from Tuesday 5th December until the end of the day on Wednesday 6th December. 
The conference will revolve around the topic of the management of large-scale events in the context of public safety. 
More information on the event will be shared over the course of the next weeks. Stay tuned!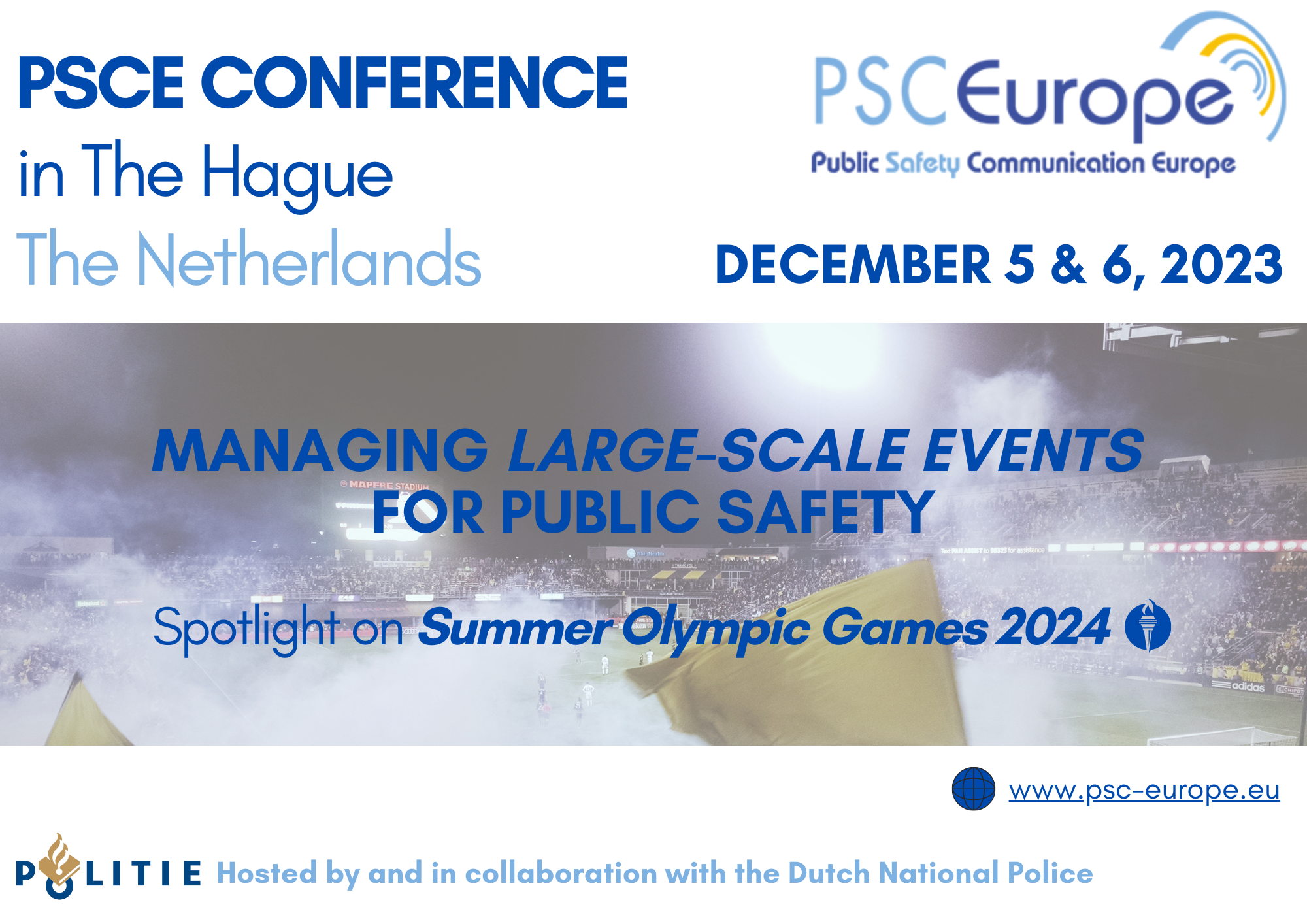 The latest PSCE conference on 10-11 May 2023 in Lavrion, Greece was a success!

BroadNET partner, ASTRID, was granted its fourth management contract last month via approval of a draft Royal Decree from the Council of...
read more