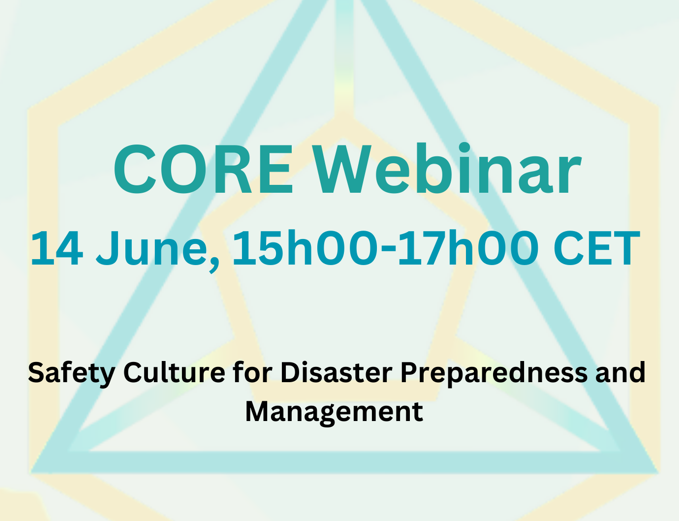 The third CORE webinar will take place online on Wednesday 14th June, 15h00-17h00 CET.

The webinar will be discussing the topic of Safety Culture for Disaster Preparedness and Management. The opening speech will be rendered by Laura Indriliunaite from DG ECHO.
Three presentations will follow from: Giovanni Gugg (ISSNOVA) on the cultural dimension in disaster resilience, Maurizio Salvestrini (ENAV) who will provide a testimony from ENAV on the Safety Culture practices in Air Traffic Management. The last presentation will be delivered by Gabriella Duca (ISSNOVA) on Safety Culture within public safety from the CORE project perspective.
The event will conclude with a Q&A session
To register for the event and receive the Webex link, please click here:
https://lnkd.in/ercAMKxx