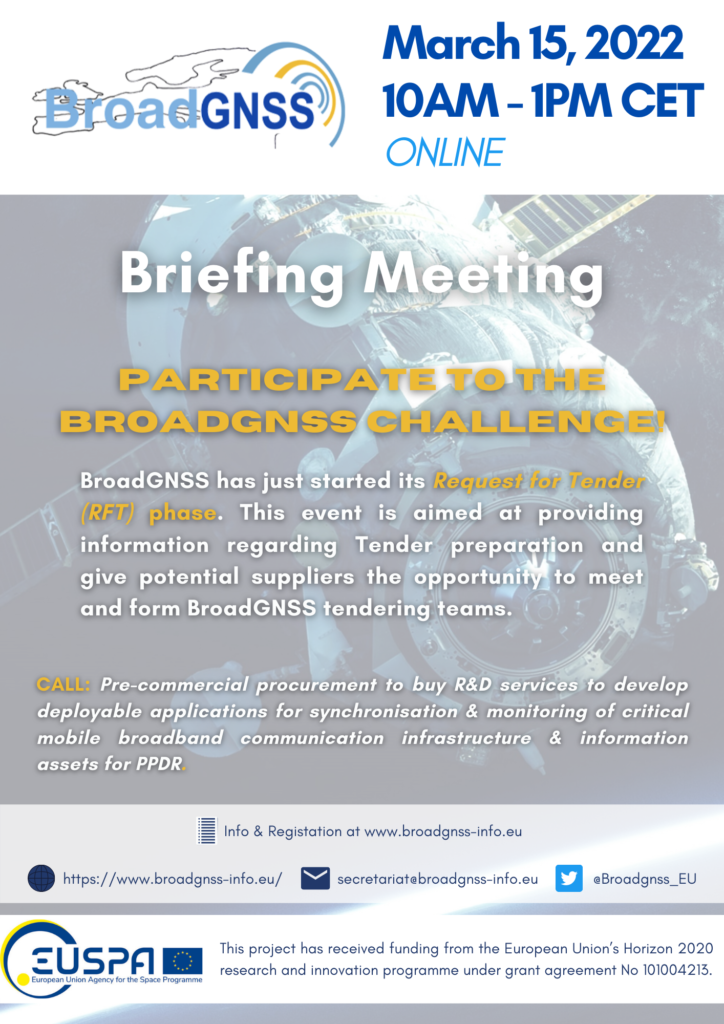 Next Tuesday, March 15, from 10H to 13H CET, in the frame of its Pre-Commercial Procurement (PCP), the BroadGNSS team will welcome you for an online and free of charge Briefing Meeting. This meeting follows a previous Briefing & Partnering Event held at the French MoI in Paris, last February 22.
Such event will allow participants to get more information regarding the preparation of tenders.
Moreover, PSCE invites you to use the Partnering tool, to add your company to the list and already have a view on potential future consortia partners.
Then, a maximum of 10 and a minimum of 4 suppliers/supply teams will be selected and joint framework agreement between the buyer's group and the suppliers, and a specific contract for the delivery of phase 1 Design Phase, will be signed.
The Contract Notice was published in the Official Journal of the European Union (OJEU) and is now available on TED, formalising the launch of the Request for Tender (RFT)!
You can find all the information about the BroadGNSS PCP process here.
More details on the Briefing Meeting including the agenda and registration link are available here.