PSCE conference in Lavrion, Greece
The conference will be one in a series of events related to crisis management taking palce during the same week at the same meeting location:
10-11 May PSCE Conference
11 May (afternoon): Community for European Research and Innovation for Security (CERIS)
For any enquiries about these events, please get in touch by email to secretariat@psc-europe.eu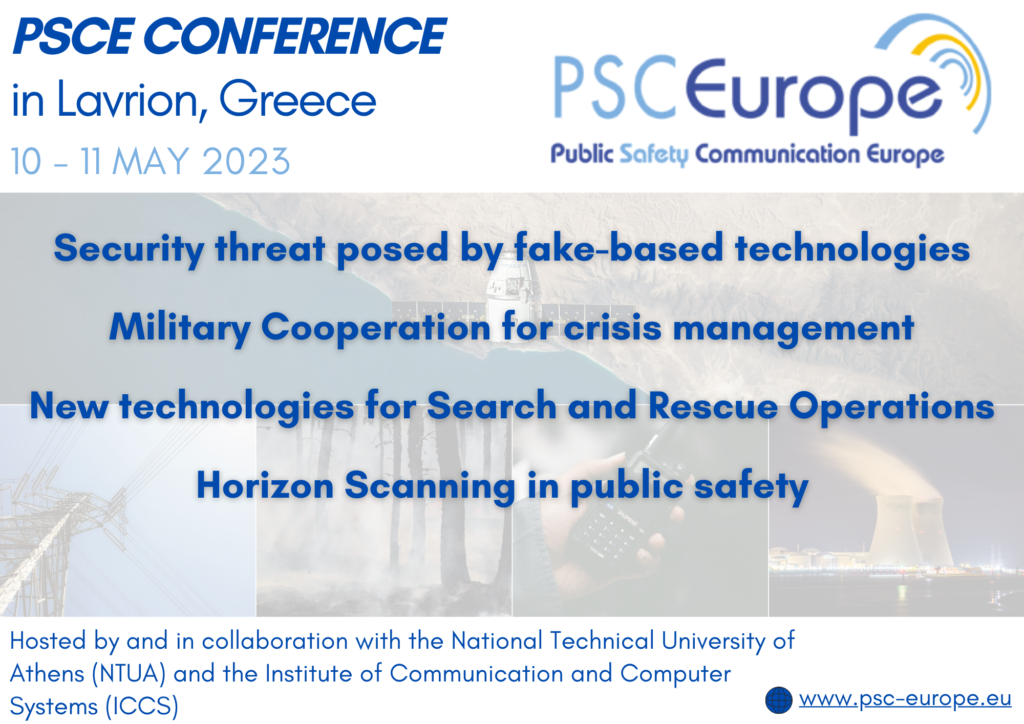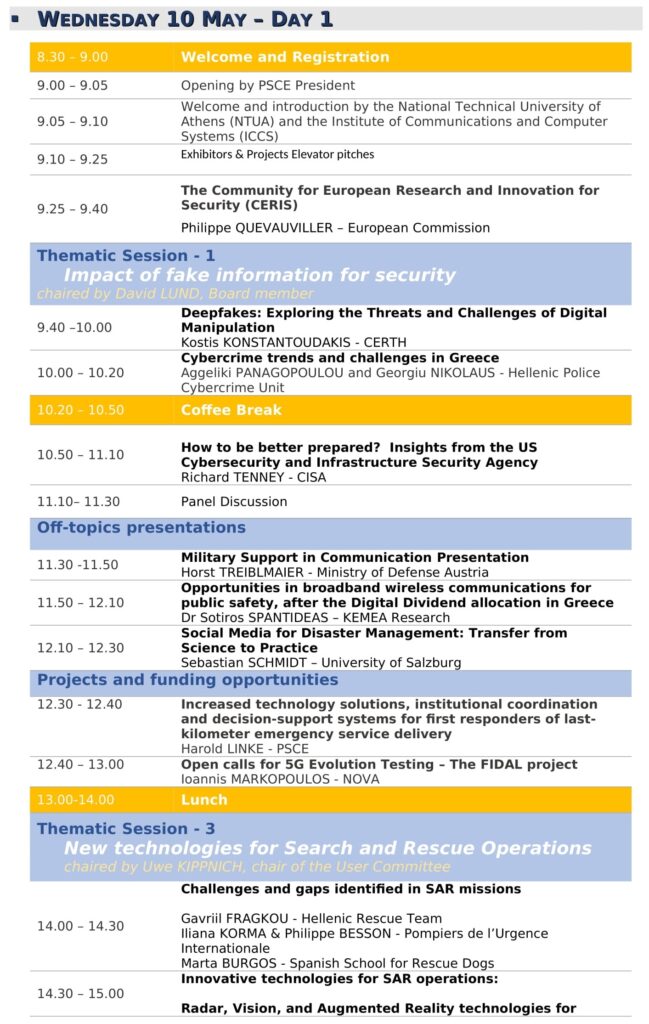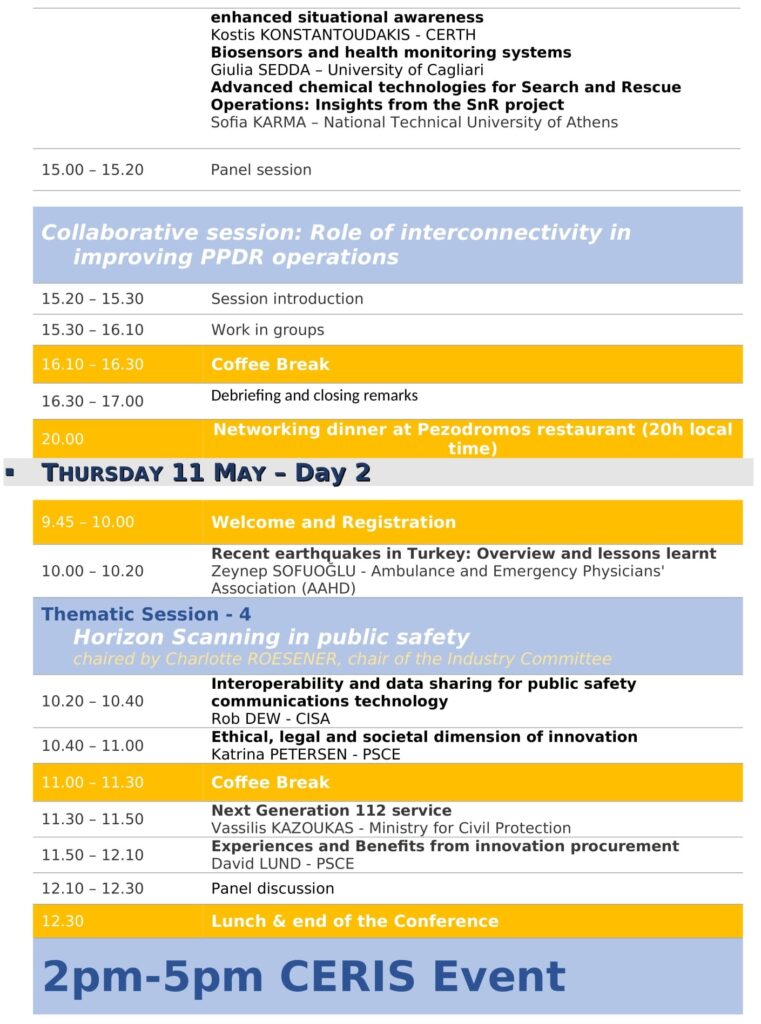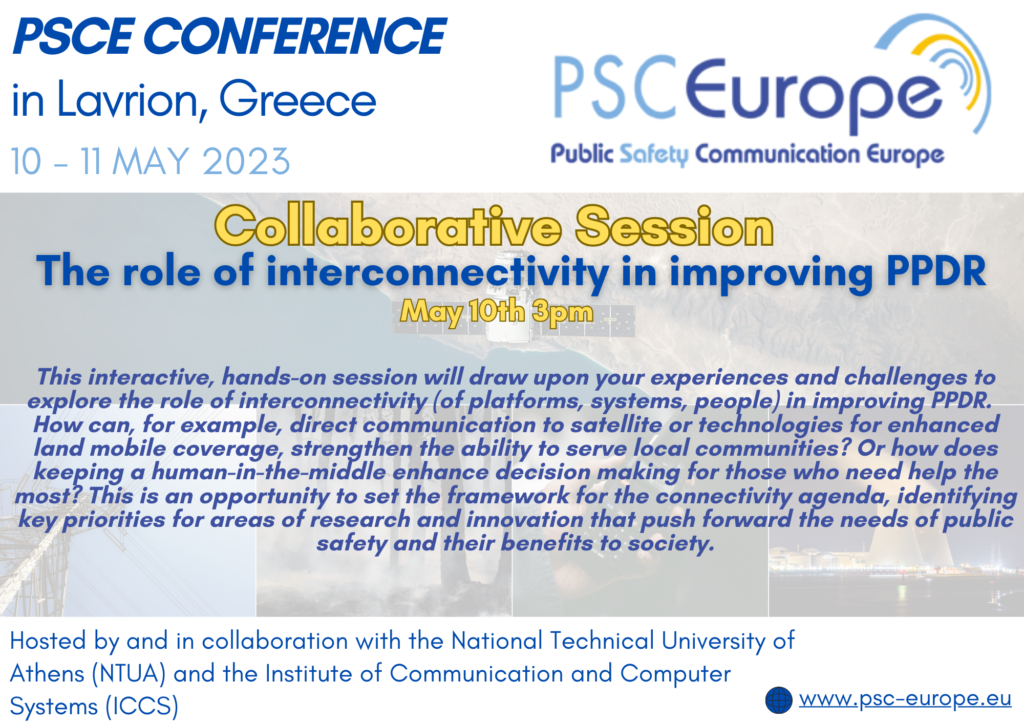 Conference rates (this includes coffee breaks, lunches and social diner):
Institutional members : 360€* VATexcl
Non-members: 460€* VATexcl
*Intra-Community VAT at 0% if number available / VAT exempted outside EU
After registering, please proceed to transfer the amount to:
PSCE AISBL
IBAN: BE60 3630 5830 0070
BIC: BBRUBEBB
VAT BE 0818.127.395
ING Belgium NV/SA – Bank
Avenue Marnix 24, B–1000 Brussels
Both hotels are located 10-15 min by bus from the conference location. Shuttle transfers will be arranged.
SARON HOTEL (60€/night) – please use this registration form
AEGEON HOTEL (160-200€/night)
Please arrange shuttle/taxi service from the airport directly with the hotel. These are the prices indicated by SARON hotel:
TAXI (fits up to 4 adults with their luggage)
-Athens International Airport-Saron & VV: 55euros during the day/ 70euros from midnight until 5AM
-Athens city center & VV: 80euros during the day/ 110euros from midnight until 5AM
MINIVAN (fits up to 8 people with their luggage)
-Athens International Airport-Saron & VV: 110euros during the day/ 140euros from midnight until 5AM
-Athens city center & VV: 150euros during the day/ 180euros from midnight until 5AM.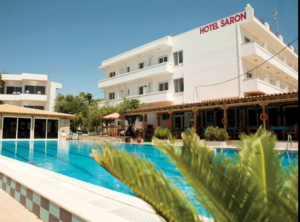 PSCE is always looking for partnerships, including sponsorship opportunities to contribute to the success of its events.
The sponsors will have the chance to be directly in contact with a large range of stakeholders: researchers, industries, practitioners, EU representatives, and to be included in all the official communications of PSCE, namely the Newsletters, Flash News, social media and website publications.
Please have a complete view on the sponsorship opportunities reading our Sponsorship Offer.
Here below you'll find an overview of the different Sponsoring Packages: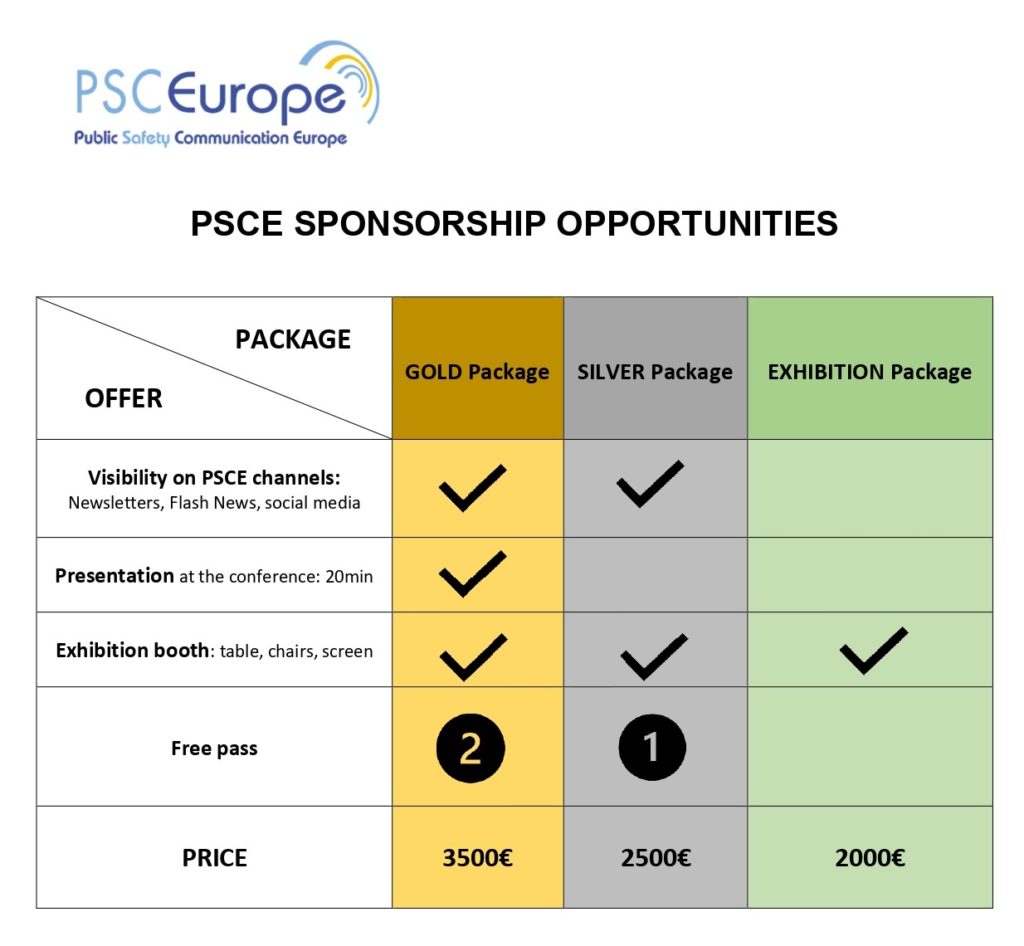 Several EU funded projects will be featured during the conference, including: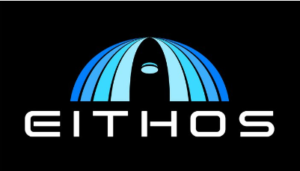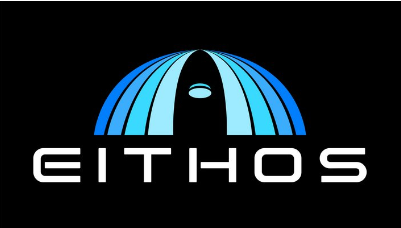 The Identity Theft Observatory System (EITHOS) has been created in response to the boom of Online Identity Theft (OIDT) related crime. The observatory willl contribute to the prevention, detection, and mitigation of  OIDT and act as a common platform for OIDT information and intelligence in Europe.
The Search and Rescue (SnR) project develops innovative technologies for the Early location of Entrapped victims under Collapsed Structures and Advanced Wearables for risk assessment and First Responders Safety in SAR operations.
FIDAL is an SNS JU project that will develop and test innovative beyond 5G solutions in the PPDR and Media domains.
RESPOND-A project aims at developing holistic and easy-to-use solutions for enhancing First Responders capabilities and safety during missions.

RESCUER aims to design and develop a First-Responder-centered technology toolkit that will empower the next generation of First Responders (FR) by enhancing their operational capacity and safety, specifically in adverse conditions, both environmental and infrastructure-wise.
On May 11th in the afternoon (2-5pm) will be a session organised by the CERIS – Community for European Research and Innovation for Security at the same meeting location. The event is free of charge.
2.00-2.45 Presentation of H2020 DRS02 inventory of solutions/results, template for information collection and discussion on the best exploitation of the acquired information
2.45 – 3.30 Round table on technology evaluation/validation methodologies in DRS02 projects. Is there room for harmonizing practices and metrics?
3.30-5.00 Live demonstration of project results by participating end-user organisations

AIRBUS D&S helps to protect societies by offering effective solutions to blue-light Services. AIRBUS enables their customers to respond both day-to-day and in emergency situations, and allow secure operations and interoperability between organisations, sharing of high-value data on time.

Every day, our enterprise and public safety customers rely on effortless and reliable communications to keep business thriving and communities safe. They call it their lifeline. At Motorola Solutions, we not only build that lifeline – with mission-critical services, software, video and analytics, backed by secure, resilient land mobile radio communications – we advance it every day through our commitment to innovation. Our drive for continuous innovation and partnership with our customers enables them to be ready – in the day-to-day moments, and in the moments that matter most.